Selling at the deadline is a vulnerable act. It requires a team to admit defeat, to accept failure, to stand up in front of the world and say, "the team we thought would be good is not good enough." But selling is a necessity. Plodding forward in darkness with no sight of the light is no way to live … or run a ballclub.
With less than a week remaining before the Aug. 1 deadline, here's a look at the obvious sellers and their most realistic available assets.
American League
Athletics 
At this point, the A's have an "Everything Must Go" sign shamelessly tacked to the outside of the Coliseum. That includes the roster. This team already stinks by design — they have a real shot at the worst record ever — which means there's nothing resembling a blockbuster piece to sell.
Volatile reliever Shintaro Fujinami put a solid month together and promptly got traded to the Orioles. Trevor May, who has a 2.61 ERA since coming off the injured list in late May, should be next. The A's would probably love to deal veteran utilityman Tony Kemp, but even though the vibe amplifier has been better recently, he lacks the offensive punch to warrant a meaningful return. Similar story for Jace Peterson. After two years of constant fire-sale behavior, the Coliseum cupboard is bare.
Royals 
The 2023 Royals are currently just one game better than the 2023 Athletics, another roster designed to drive its fan base away. It has been an utter disaster, a total catastrophe. And there's little hope on the way; Kansas City has a bottom-five farm system in baseball. The Royals have already flipped Aroldis Chapman to Texas, so expect general manager J.J. Piccolo to hawk his wares as aggressively as possible to rebuild for the future.
There's precious little left worth trading. Matt Duffy is a veteran bench bat who can play multiple infield spots and start against the occasional lefty arm. Starter Brad Keller has been out with a shoulder impingement since May, but was mediocre before he got hurt. Zack Greinke is a legend, but he's not a real asset at this point in his career. If the Royals wanted to replenish their farm they could deal away franchise icon Salvador Pérez, who is under contract through 2026, but that's not this organization's style.
White Sox 
Many folks around the game believe the SouthSiders hold the keys to the deadline, considering how much expiring talent they have to trade away. The biggest piece is longtime starter and impending free agent Lucas Giolito, who looks like one of the better arms available. The Dodgers, Diamondbacks and Orioles all smell like good landing spots. Lance Lynn is having a bizarre and unlucky 2023, which helps to explain why his ERA starts with a six. But the 36-year-old is a likable veteran presence, who at worst can sponge up some innings and at best can start Game 4 of a playoff series. Joe Kelly, Keynan Middleton and Reynaldo Lopez are all useful relief arms in the final years of their contracts, so expect at least one of them to get dealt.
Teams are wary of adding starting catchers at the deadline because of the logistical lift of onboarding a new backstop during the season. That makes a Yasmani Grandal deal less likely, even though the veteran catcher has been a league-average hitter this year. Don't expect Luis Robert, Yoán Moncada or Eloy Jiménez to go; the Sox still think they can win in 2024, but Chicago might listen to Tim Anderson offers. The mercurial shortstop has been one of the league's worst hitters this season, but has looked much more like his single-knocking self since the All-Star break. Anderson, who has a $14 million team option for next year, is a great buy-low candidate for a contender, which means the Sox might be hesitant to sell low on a franchise icon. 
Tigers 
Unlike their division mates in K.C., the Tigers are a typical bad team inching forward in the correct direction. There have been signs of life this season thanks to youngsters like Spencer Torkelson, Riley Greene, Kerry Carpenter and Matt Vierling, players you could envision on the next good Tigers team. But even in the moldy AL Central, the team has no October shot this season. Expect them to trade away any impending free agents of value.
That includes Michael Lorenzen, who despite the jokes about his All-Star appearance, has performed like a respectable No. 3 starter all year long (3.49 ERA/4.03 FIP in 100.2 IP). Does a contender trust him to start a postseason game? Probably not, but he's one of the better back-end arms available and could provide multiple innings out of the pen in October. Chasen Shreve and José Cisnero are employable relievers who could be the eighth guy in a contender's 'pen, even if nobody is putting the champagne on ice after a Shreve trade.
The wild card is Eduardo Rodríguez, who has an opt-out after this season that he's likely to use. After a bizarre first year in Detroit, the former Red Sox lefty has shined in '23 with a 2.95 ERA/3.18 FIP in 15 starts. He missed all of June with a tendon issue in his finger, but is back and performing well. The lack of clarity on his future makes Rodríguez a riskier option for a team looking for a rental (and might result in a slightly thinner haul), but he's one of the few legitimate postseason starters available.   
National League
Nationals 
Big congrats to the Nats, who have simply been regular bad, and not the avert-your-eyes, horrendous horror show many thought they'd be. But at 42-59 and 23 games behind Atlanta in the NL East, Washington is still looking to sell at the deadline.
In a market devoid of impact hitters, Jeimer Candelario of all people, has a chance to be one of the better bats dealt. The Nats inked the non-tendered third baseman last winter to a one-year deal hoping for a bounce back. They got one. Candelario has the third-best fWAR among all MLB third basemen thanks to improvements in his defense and plate discipline. D.C. might get a real haul here.
Outfielder Lane Thomas and his 130 OPS+ would bring back a hefty package too, but he's not a lock to get traded considering he won't hit free agency until 2026. Just know he's a guy other teams are asking about. The only other name I'll mention is reliever Carl Edwards Jr., who is currently on the IL with right shoulder inflammation. He's an interchangeable, useful pen arm who could find himself in another uniform if another team thinks he's an upgrade. 
Rockies 
Colorado is weird, man. Last year, when everyone thought they'd sell high on veteran closer Daniel Bard at the deadline, they extended him. No organization makes fewer trades than the Rockies, which means they're typically quiet at the deadline.
But this year could be different. Outfielder Randal Grichuk, first baseman CJ Cron and outfielder Jurickson Profar are all set to hit free agency this winter, which makes them prime deadline fodder. Grichuk is the big prize. He has an adjusted OPS 20% better than league average and looks like a legit corner OF upgrade for a number of contenders (Yankees, Phillies, Guardians). Cron could fit on a playoff team's bench or in the lineup against left-handed starters. Profar led off for the Padres 10 months ago in the NLCS but has crash-landed to earth in Colorado. Maybe someone scoops him up, crosses their fingers and hopes for the best.
Cardinals 
St. Louis hasn't sold at the deadline since I was rocking diapers and guzzling Gerber's, but the times, they are a'changin'. It's been a phenomenally disappointing campaign for the Cards — 11 games under .500 in the mediocre NL Central is just abysmal — and GM John Mozeliak has already admitted his club is "focusing on 2024." Nobody thought the Cardinals would be in this position, which means they have a ton of interesting pieces. But if they want to compete next year, they need to acquire controllable pitching, which has been a huge area of weakness for them.
John Smoltz on what the Cardinals should do at the trade deadline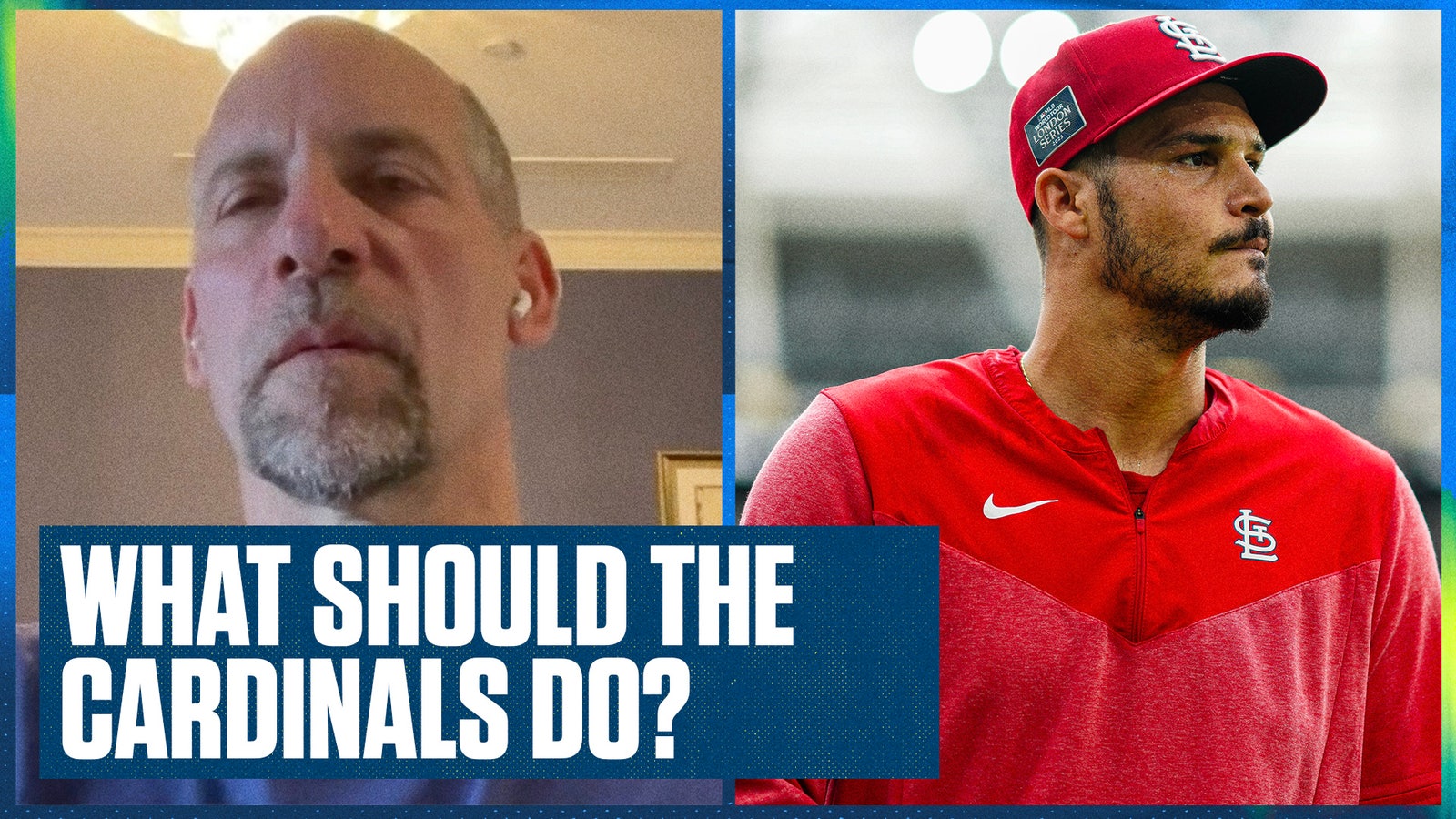 Jordan Montgomery, who the Cards acquired at the deadline a year ago for Harrison Bader, has been far and away their best pitcher this year. That means he's probably gonezo to a team in need of a starter. Jack Flaherty is tantalizing, unreliable, fascinating and most importantly, a free agent. He's not the guy he used to be, but a smart pitching development team probably thinks they can coax some magic from the 27-year-old's arm. Trading either of those guys (throw in a Jordan Hicks) for a younger hurler with a few years of control seems like the most likely option.
I don't think the Cards will trade Paul Goldschmidt, but I think they should. (I plan to write more on this in the coming days.)
Mets 
Lord knows this isn't where the most expensive roster in baseball history thought they'd be. This club has crashed, they have burned and now they know it. Currently seven games back in the NL wild card, GM Billy Eppler has no choice but to sell off anything salvageable to regroup for 2024 and beyond.
That makes Mark Canha, Tommy Pham and David Robertson likely targets for October hopefuls. Canha's power numbers have tumbled, but he's still performing at a league-average clip and has a manageable $11 million option for next season. The 35-year-old Pham is the rare nice surprise on the 2023 Mets. He has a .911 OPS since the start of June and is a near-lock to find himself back in the postseason with another team. Robertson joined the Mets on a one-year deal and has admirably filled Edwin Díaz's shoes after the all-world closer went down in the WBC. The veteran right-hander would represent a bullpen upgrade for everybody, but the Rangers, Angels, Blue Jays and D-backs feel like good spots.
Ken Rosenthal on the latest trade deadline rumors on the Mets & Padres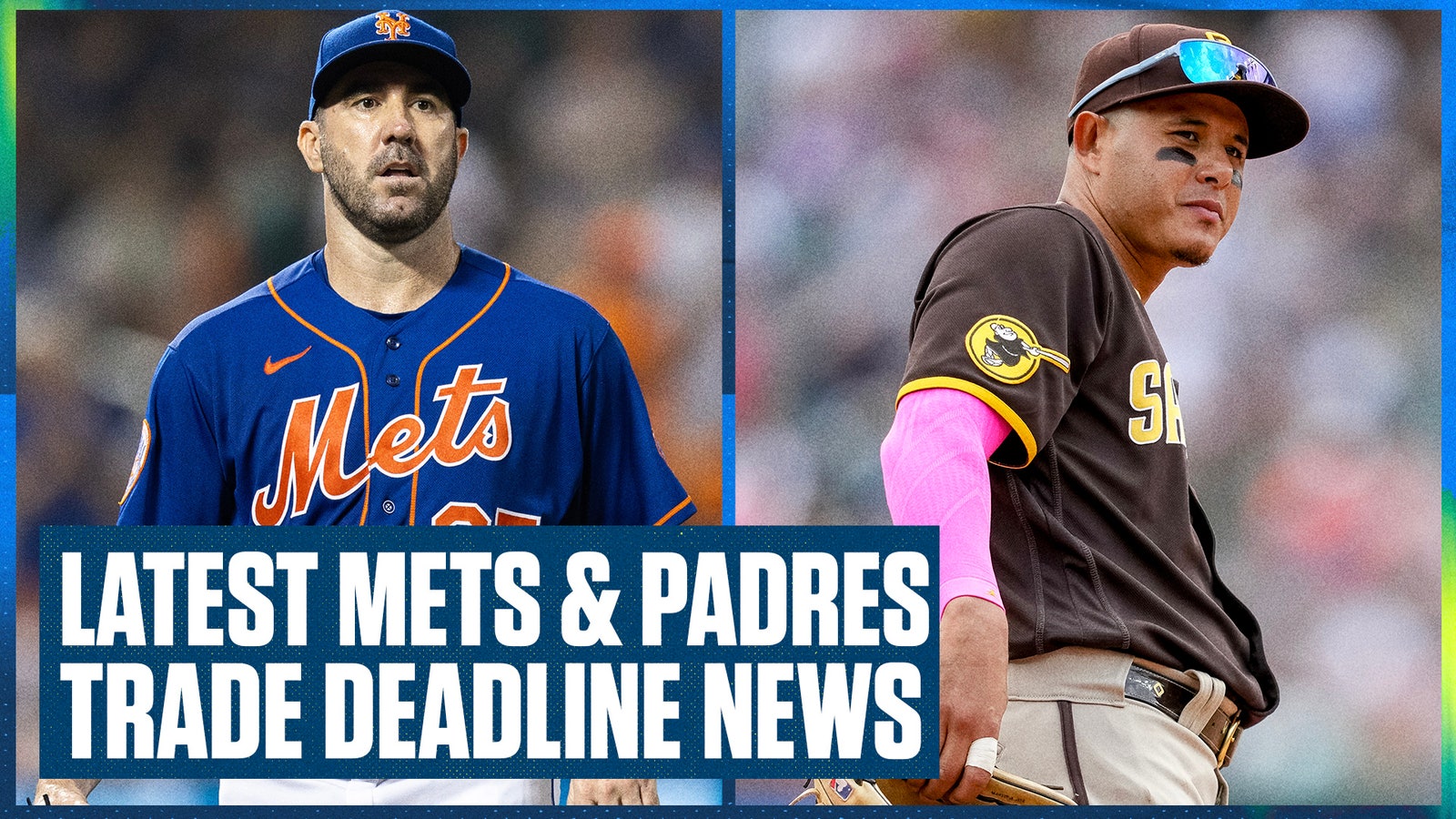 Cubs
The good news: Chicago is only five back in the NL wild card. The bad news: Chicago is two games under .500. The front office knows this roster probably isn't good enough to seriously contend for a playoff spot, but there's a chance the Cubs get hot this week and get too close to go full sell. 
After three straight years of mediocrity in L.A. followed by a non-tender, Cody Bellinger has bounced back in a big way. He's got an adjusted OPS 41% better than league average and is playing a great defensive center field. On a $25 million mutual option for next year that he's sure to decline, Bellinger is a top-five bat on the market who could bring back a minor cornucopia of prospects for the Cubbies.
Marcus Stroman is the other big name. The undersized sinkerballer has dazzled so far in 2023 with a 3.09 ERA in 21 starts. But the peripherals are less glowing, and Stroman has a 6.46 ERA over his past five trips to the mound. Some teams might not think Stro is worth the price, considering he has an opt-out after the season.
And then there's Yan Gomes, who doesn't make the hair stand up on the back of your neck, but (1) is an impending free agent who (2) is great in the clubhouse and (3) would be a legit backup catcher option on most teams.
Pirates 
Usually, April showers bring May flowers. In Pittsburgh, April Ws brought May Ls. And June Ls. And a lot of July Ls. After a 20-8 start, the Pirates find themselves in familiar territory: the NL Central cellar. There have been signs of life — go look up rookie Henry Davis' numbers — but it's another year of SELL in Pittsburgh. 
First off: Andrew McCutchen isn't going anywhere. He's on a one-year deal, but everyone believes Cutch has absolutely zero interest in playing for anyone but the Pirates. 
Both of Pittsburgh's all-stars, Mitch Keller and David Bednar, have been popping up in the rumor mill the last few days, but I'm skeptical either of them get dealt. Bednar was born and raised in Pittsburgh and is under team control until 2027. A Pirates employee joked to me earlier this season that if they trade Bednar "Pittsburgh might riot." 
A Keller deal is a bit more likely; the first-time All-Star has just two years of control left after this season and could be a feasible mid-rotation option for a contender. Whether Pittsburgh sees Keller as a cog of the next good Pirates team and just how hefty of a haul they could get for him will be the determining factors.
That leaves Rich Hill and Carlos Santana as the two vets likely to be dealt. Hill, 43, is the oldest pitcher in baseball. He has played for 12 different teams in his 19-year career. If he has any hope of surpassing Edwin Jackson's record of 14, he needs to be traded to a new club. Nobody is letting Hill start a playoff game right now, but Philly, Arizona, Texas and Atlanta are all realistic landing spots. 
At this point in his career, Santana is a bench bat/vibe king/clubhouse god, which means he's the perfect pickup for a team looking for a low-cost option.
Jake Mintz, the louder half of @CespedesBBQ is a baseball writer for FOX Sports. He played college baseball, poorly at first, then very well, very briefly. Jake lives in New York City where he coaches Little League and rides his bike, sometimes at the same time. Follow him on Twitter at @Jake_Mintz.
---
MLB trending



Dodgers reportedly reacquire Kiké Hernández in trade with Red Sox


MLB trade deadline rumors tracker: Angels will not trade Shohei Ohtani


Gerrit Cole, Spencer Strider lead Pitching Ninja's Cy Young candidates





Braves vs. Red Sox Prediction, Odds, Picks – July 25


MLB Power Rankings: Dodgers and Twins surging, Rays reeling


Tigers vs. Angels Prediction, Odds, Picks – July 25





Ben Verlander's top 5 players most likely to be dealt before MLB trade deadline


Astros vs. Rangers Prediction, Odds, Picks – July 25


Rays vs. Marlins Prediction, Odds, Picks – July 25

---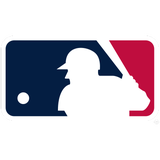 Get more from Major League Baseball Follow your favorites to get information about games, news and more
---