The £95 million construction project will be delivered on a 4-acre site in Camp Hill, near Digbeth, where hit drama Peaky Blinders was filmed.
The Digbeth scheme, approved by Birmingham City Council, is the developer's first build-to-rent residential development.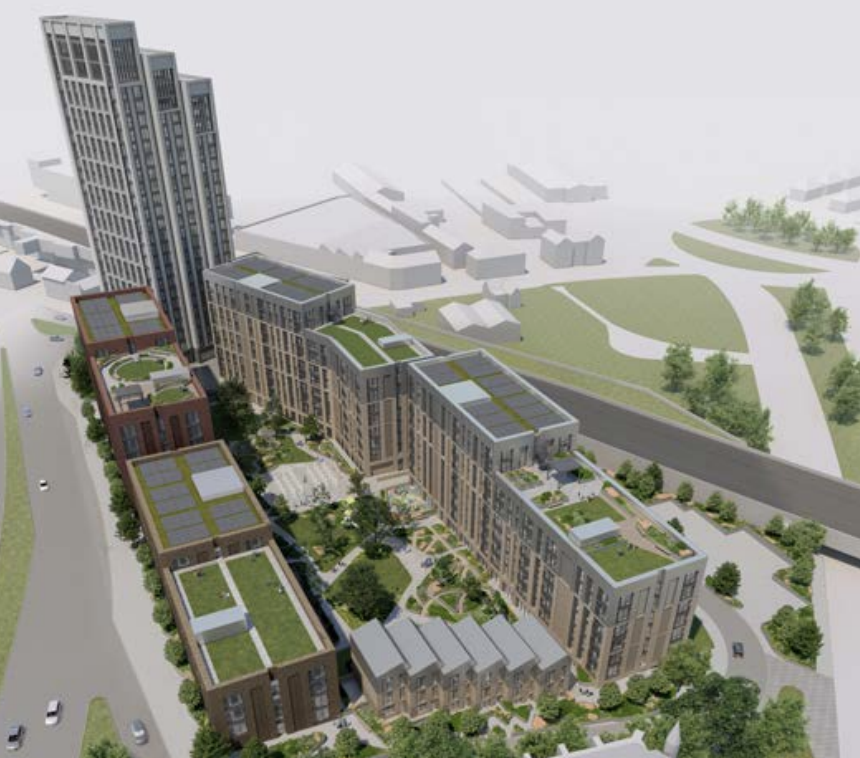 The plan will provide spacious one-bedroom, two-bedroom and three-bedroom apartments, exceeding council minimum size standards.
Designed by Darling Associate Architects, the phasing will include a landmark 26-storey block with associated mid-rise buildings of around nine storeys and ten Several three-story townhouses.
Goodstone Living is committed to reducing embodied carbon during construction by over 30% using off-site volumetric modular construction and reducing operational carbon by over 50% through the latest heating and enhanced building structure technology .
Currently in progress Design and procurement are expected to begin construction in the first quarter of 2023.
Telford-based Elements Europe is understood to be in talks with developers to provide volumetric solutions.
The project has been secured from a number of UK and international property investors, including Northern LGPS – the local government pension scheme pool for Greater Manchester, West Yorkshire and Merseyside Pension Funds.
Martin Bellinger, Principal, Goodstone Living Said: "Birmingham's BTR market is highly competitive, placing the onus on developers and investors to continually raise the bar of renter expectations. Landscaped inner park for residents
"Our Birmingham plan illustrates this well, with the largest private garden in the city, with low site coverage and an unwavering focus on how we do it through thoughtful design and investment to create, nurture and enhance local communities. "