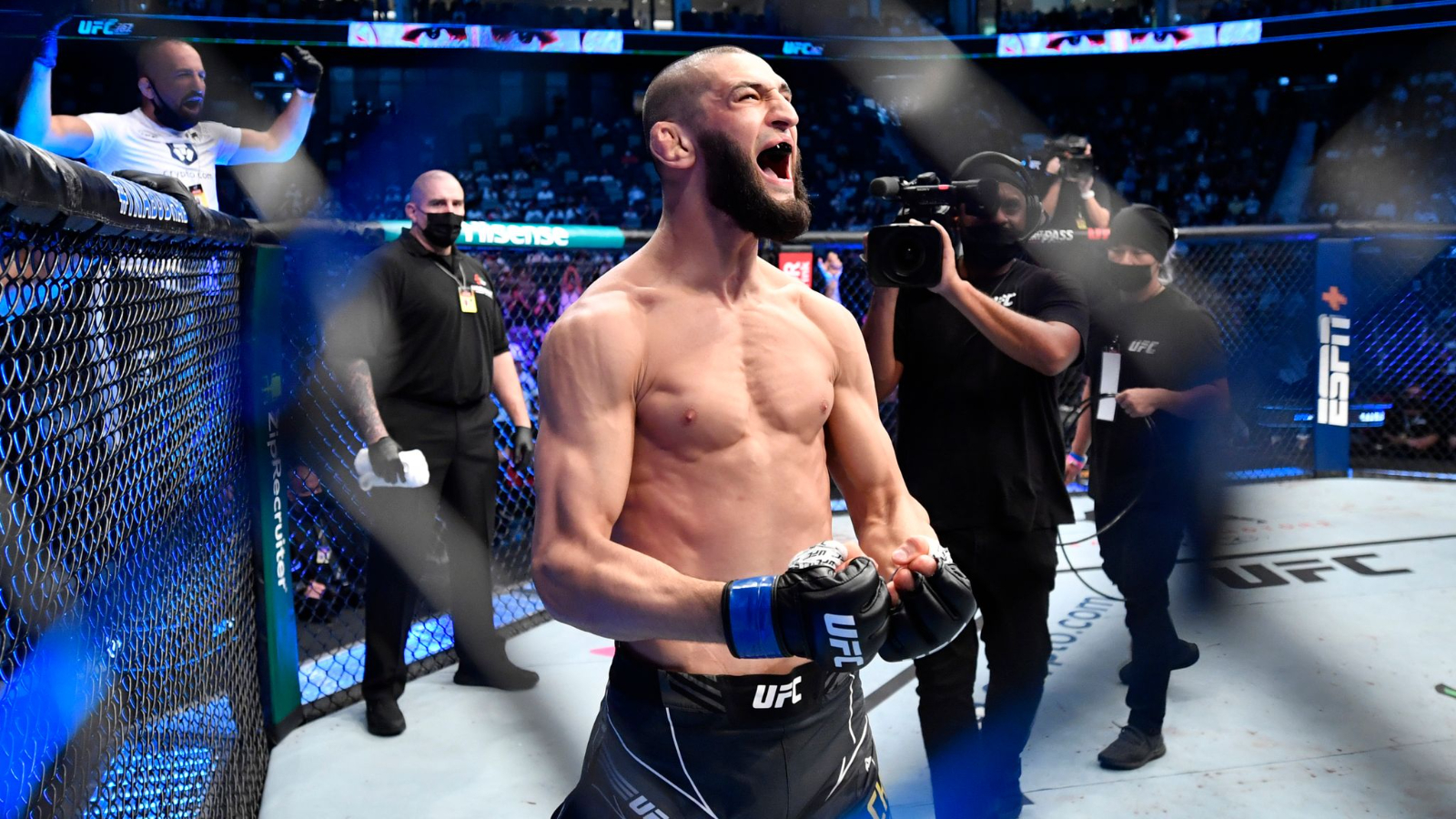 Khamzat Chimaev triggered behind the scenes Unrepentant after brawl Thursday's UFC 279 press conference in Las Vegas was canceled.
The undefeated welterweight contender was involved in two separate incidents backstage prior to the bout in a press release At the meeting, he was said to have shoved Kevin Hollander in the chest, apparently in retaliation for Hollander's comments about him during game week, before a scuffle involving him and Nate Dia was soon to follow. His entourage.
The sequence of events was enough for Dana White to reject the press and shelve plans for a press conference, but as far as Chimayev was concerned, both Holland and Diaz got it what's about to happen to them.
"I told them: don't joke with us," Chimaev said on Instagram, translated by
MMA Junkie. "Kevin got what he deserved. Diaz got what he deserved."
This incident certainly added a bit to Saturday night's UFC 279 Main Event Fun, and all eyes will also be on Friday night's ceremony weigh-in — you can bet White and the UFC will call in some extra security to make sure Thursday's brawl doesn't repeat itself.
Comment