Procurement agency already has 3 Tier 1 companies successfully developing and delivering projects – BAM Construction, Balfour Beatty Construction and Morrison Construction.
This will be expanded by the introduction of a new Level 1B supply chain, with work focused on residential construction of affordable housing, social and dementia care, nursing homes, crisis response and integrated care.
Hub South East CEO Paul McGirk said: We are delighted to have appointed Cruden, Hadden and Ogilvie to our supply chain. They are all highly respected contractors with extensive experience in other centres in Scotland and it is important that they demonstrate a commitment to our shared values ​​and spirit of collaboration Commitment. We look forward to working with the team on future projects.
"The relationship with our supply chain members is fundamental to the continued success of Hub South East and I am confident that these new appointments will be a great Complement our already strong offerings and help us achieve our goal of being the development partner of choice for public sector clients.
Gordon Lee, Cruden Building's Director of Partnerships and Procurement, said: "And because of our commitment to developing advanced and reliable building projects, we ensure that the work we do brings more benefits to its surrounding populations. proud of its great social and economic value.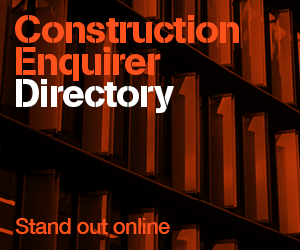 "In partnership with Hub South East, we Excited to improve community infrastructure and build creative, high-quality spaces that have a positive impact on local life."
Steven Brady, Managing Director of Hadden Group, added: "Hub South East The delivery of construction projects is the operating environment in which we thrive.
"It provides a great platform in the midst of the difficulties of the current market environment, allowing us to pool our collective skills and efforts Building facilities that can provide greater value to the public sector in terms of sustainable performance and carbon neutrality".
Ogilvy Construction Managing Director Donald MacDonald said: "We are delighted Join the Hub South East supply chain and look forward to working with them to deliver high quality construction that will benefit the community for years to come. Our team has extensive experience building a variety of public infrastructure in Scotland. "