The U.S. central bank is continuing its efforts to curb inflation by raising interest rates.
Key Points
FOMC July Minutes released.
Members unanimously agree on the need to keep rates high as a means of fighting inflation.
The market was predictably cool before the news, and it hasn't been much better since.

FOMC7 The minutes of the monthly meeting were released today, and the market reaction was lukewarm.

Future rate hike

According to the minutes of the meeting, the Fed may raise interest rates again From last month's Federal Open Market Committee (FOMC) meeting, released today.

In July, the 0.75% rate hike will raise the interest rate to 2.25% to 2.5% interval. The FOMC now plans to double its balance sheet contraction rate in September.

Interest rate hikes and balance sheet reductions will be subject to market conditions and will its react. They further suggested that it may be necessary to adjust the pace of tightening to assess its real impact on inflation. Minutes of the meeting:

"Members They agreed that, in assessing the appropriate stance of monetary policy, they will continue to monitor the impact of new information on the economic outlook and are prepared to adjust the stance of monetary policy, as appropriate, should risks arise that could affect monetary policy and hinder the achievement of the Committee's objectives."

Before the minutes of the meeting are released Markets were predictably cool in the hours leading up to the announcement; major cryptocurrencies and stock indexes showed steady downtrends in the hours leading up to the announcement. However, in the hours since the minutes were released, stocks and crypto markets appear to have reacted to the news in opposite ways. The Nasdaq and Dow Jones Industrial Average saw brief spikes immediately after the release — from 12,935 to 13,053 and from 33,988 to 34,159, respectively, in the first hour. However, both were short-lived and they are now trading at pre-announcement levels.

Cryptocurrencies, on the other hand, took a direct but modest hit. Following the announcement, both Bitcoin and Ethereum continued to decline modestly. They suffered losses of 2.5% and 2%, respectively, on the day.
The Federal Open Market Committee is the policy arm of the Federal Reserve that oversees monetary policy. Throughout the year, it has repeatedly raised the federal funds rate from near-zero COVID-19-era rates to moderate inflation.
Disclosure: In As of this writing, the author of this article owns BTC, ETH, and other cryptocurrencies.
Information on or accessed through this website has been obtained from independent sources that we believe are accurate and reliable, except that Decentral Media, Inc. makes no representations or warranties as to the timeliness, completeness or accuracy of any information contained herein. Decentral Media, Inc. is not an investment advisor. We do not provide personalized investment advice or other financial advice. The information on this website is subject to change without notice. Some or all of the information on this website may be out of date, or may be incomplete or inaccurate. We may, but are not obligated to update any outdated, incomplete or inaccurate information.
You should never make any comments on ICOs, IEOs or other Investment makes an investment decision and you should not interpret or otherwise rely on any information on this website as investment advice. If you are seeking investment advice regarding an ICO, IEO or other investment, we strongly recommend that you consult a licensed investment advisor or other qualified financial professional. We do not accept compensation of any kind for analysis or reporting on any ICO, IEO, cryptocurrencies, currencies, tokenized sales, securities or commodities.
View full terms and conditions.
Fed Chair Powell warns of 50bps rate hikes, recession risk
news April 21, 2022
Chairman Jerome Powell has said the Fed may raise interest rates sooner than it has recently. He still stands by the Fed's view that…
The Fed's manipulation of the market proves the need for decency in the financial system.. .

Over the past few weeks, the Federal Reserve has enacted policies that will have a major impact on the economy. These drills will focus on the role of the central…
The Fed raises rates by 75 basis points
information
June 15, 2022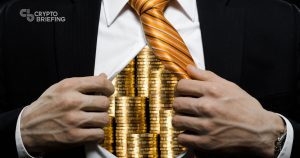 The U.S. central bank announced today that it will Increase the interest rate by another 0.75%. Struggling to fight raging inflation. The largest rate hike by the Fed since 1994…