Across Arizona and Florida, The big leagues are already rolling into town, with early reports of spring training. A medical examination is required next week. The game will start next week. The baseball season is about to start, and it's looking decidedly different from past seasons.
In fact, this year may mark the most significant shift in the way baseball has played the sport in quite a while. In recent years, baseball has introduced designated hitters, a minimum of three hitters, year-round interleague play and additional postseason spots in both leagues, but leagues have rarely incorporated so many substantive changes at the same time.
Going forward: each team will play each other; a pitch clock will start ticking from 15 or 20 seconds between each pitch; the base will be three squares larger in; and at least two infielders must be on each side of second base when the ball is pitched, and none of the four infielders can stand on the grass when the pitcher is on the rubber.
The schedule itself will vary enough to warrant checking throughout the season. Come to think of it, in a league as seemingly even as the National League West, giants like the Dodgers and Padres wouldn't have as many opportunities to measure each other. The clock will speed up the game, especially early on, forcing more thoughtful players to actively adjust to their peers. A (slightly) larger base will (slightly) increase steal attempts, and, the league wants to reduce damage around the base.
But shift restrictions have the potential to change the field product most drastically. It has changed some roster decisions. Sticking with the NL West, the Dodgers' decision to move Max Muncy to third base and acquire Miguel Rojas as center field insurance illustrates how some evaluators are adjusting.
The Dodgers were happy to have Muncy man at second base; now, he makes more sense as a third baseman. Rojas doesn't fit the caliber of hitters the Dodgers typically deploy, but he certainly fits the defensive threshold of this new era.
The left-handed power pull hitter suddenly looks more promising. The Giants gave York Pederson nearly $20 million, and he's worth slightly more than a WAR this season. After a season at the bench level, the Twins guaranteed Joey Gallo $11 million.
The Twins are a great example of a team that has invested in the idea that a new era may be upon us. Last month they traded Luis Arráez to the Marlins team, in part because he doesn't look like a skilled second baseman given these new constraints. But the Marlins were apparently less convinced, as they traded Rojas to the Dodgers, acquired Arráez and moved their standout second baseman Jazz Chisholm Jr. to center field.
This season should prove who is right.
Oh, and don't forget that by 2023 every Triple-A stadium will have electronic strike zones. This may soon appear in MLB as well. )
We reported last week on a small trend that seems to be thriving: Late blooming arbitration-eligible players are signing all the extensions. The Rays signed three of those players individually, are reportedly in talks with another, the Mets signed another, and now, the Mariners have signed a utility player of their own, Dylan. Moore.
Moore, 30, agrees to a three-year deal that buys out his free-agent years. He's guaranteed nearly $9 million. Like the Rays' Pete Fairbanks, Jandi Diaz and Jeffrey Springs and the Mets' Jeff McNeil, Moore isn't a touted amateur prospect. He was signed for $10,000 as a senior and didn't make his major league debut until he was 26 years old.
His guarantee is the same extension total that usually gets noticed this time of year, but it's also about three times the money he's made thus far in pro baseball .
We haven't seen any extensions that are usually more common this time of year: pre-arbitration players signing extensions for several seasons.
Beltran's back
Don't get obsessed with the potential significance of the Mets bringing back Carlos Beltran. His current role, according to reports, is that of special assistant to general manager Billy Eppler, not the managerial job he was hired to do before his involvement in the Astros' card-stealing scandal was revealed. But it's a big step from the broadcast booth he worked for the Yankees last season to the front office.
The scenario for Beltran to finally become a manager again is immediately easier. It also becomes easier to envision Beltran winning election to the Hall of Fame while working in baseball.
He received nearly half of the ballots submitted this year. If his reputation bounces back as he works to get back on the organizational totem pole, that total should skyrocket.
Pedro Moura is the National Baseball Writer for FOX Sports. He previously covered the Dodgers for The Athletic, the Angels and Dodgers for the Orange County Register and LA Times, and his alma mater USC for ESPN Los Angeles. He is the author of "How to Beat the Losing Game." Follow him on Twitter @pedromora
.
Headlines from FOX Sports: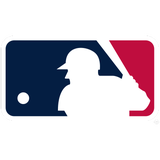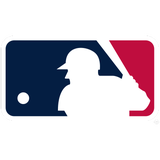 from Major League Baseball Get more Follow your favorites, get game information, news, etc.