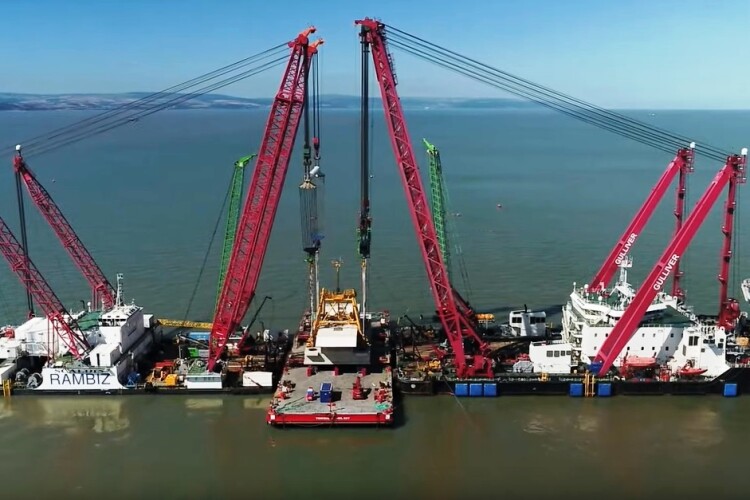 – The total lifting capacity is 7,300 tons.
The two cranes then work together to lower the cooling head structure to the seabed. The surgery took place on Friday, August 26th th.
The head structure covers the tunnels that provide cooling water for the two nuclear reactors at Hinkley Point C. They are manufactured by Balfour Beatty to nuclear grade specifications.
Now, the six head structures will be connected to a 5-mile-long underground tunnel that will allow 120,000 liters of seawater to flow in cycles per second.
Balfour Beatty Project Director Roger Frost said: "This is really another incredible achievement for everyone at Balfour Beatty. When you think about architecture and infrastructure When you're in the industry, you usually think of buildings that rise from the ground above you – but sometimes it's the buildings below the surface that really make the biggest difference.
"The successful lowering of the head structure is a testament to Balfour Beatty's unique capabilities in heavy civil engineering and our approach to each complex job with unparalleled skill and precision.
Ian Beaumont, Director of Offshore Engineering, Hinkley Point C, said: "The successful installation of all six marine heads completes complex offshore operations in the most challenging environments of a summer. Not only is it a major milestone for the Hinkley Point C project, it also represents an engineering feat of the team working so closely together to design, build and place these massive structures with such precision. "
Watch the video below to see how the final head structure is lowered into place.
Got a story? Email [email protected]