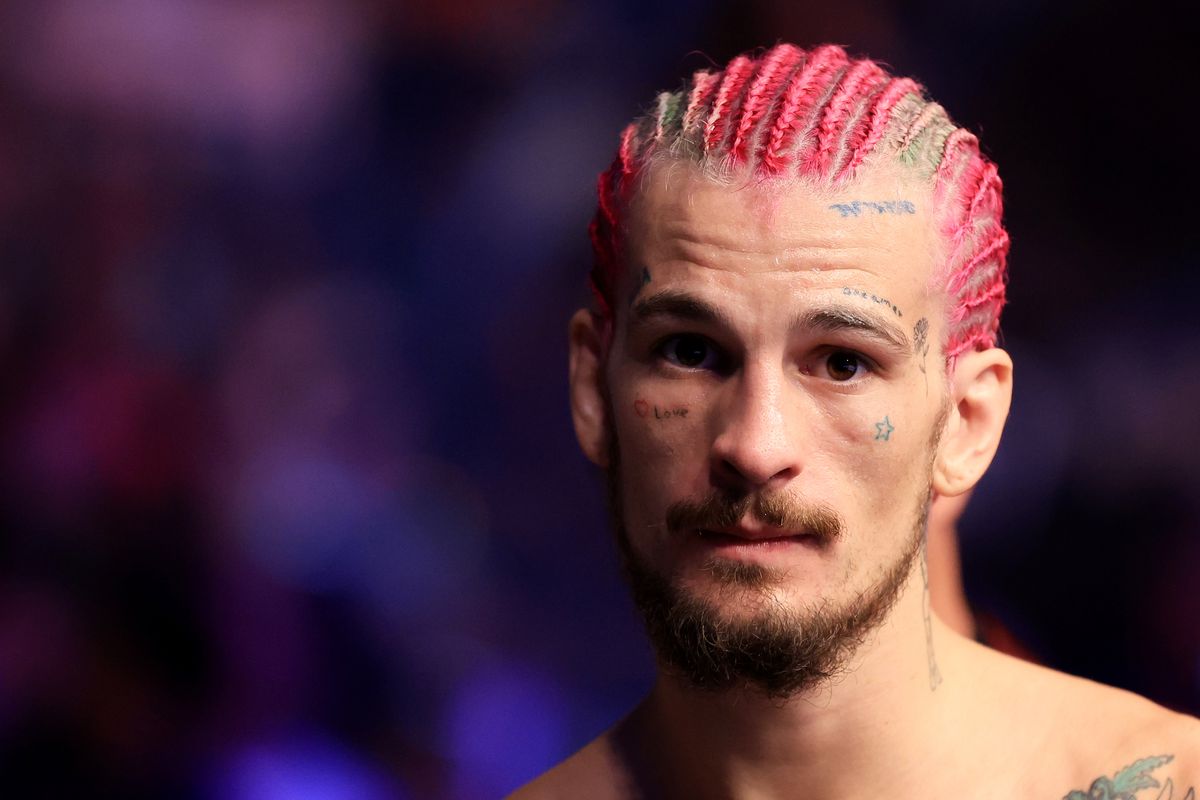 Sean O'Malley thinks Taking advantage of the iron
The 28-year-old bantamweight made his career at the recent UFC 280 event in Abu Dhabi Biggest win, beating Petr Yan in a near-split decision (apparently the judges were right despite the complaints on social media) to climb to the top contender in the 135-pound rankings, he stands at the top of the world Championship fight at the door.
The thing is, champion Ajaman Sterling entered the bout immediately after finishing TJ Dillashaw in his second-round co-main event scrap, and later revealed that he Plan to take a break after winning his second defending title — a situation that leaves No. 1 O'Malley in a bit of a no-man's land.
But O'Malley prefers to stay active, saying he's willing to rematch the only man to beat him in California, Marlon 'Chito' Vera, if the interim gold comes online. Villa won the August 2020 match in the first-round TKO after O'Malley appeared to suffer a calf injury that seriously hampered him, and said a chance for a replay would fix that and provide some on the 135-pound fold. clarity.
"It's hard to say, everyone is different. I get it, Aljo lost a lot of weight," O'Malley on his YouTube Channel says, as pointed out MMA Fighting.
" He might have reverted to 165-170 and he might have said, 'I don't want to Lose weight again in the next few months and I want to enjoy it. But if you really think…he wants to wait eight months. I get it, I get it, but to say No. 1 contender "Suga "Sean O'Malley is ready to go in March, and it seems to me that the next guy in line should be "Chito" Vera.
"He just beat Domi Nick Cruz, beat Frankie Edgar, beat some good guys. Why not have a small temporary belt and then when he's ready, the winner of the temporary belt fights Alcho?
"I've been through a war and I'm going to go in March. I don't have five rounds of training camp, but my training doesn't It's going to be so different…hard to say. I can't say anything until I talk to the UFC first because in the end, it's not necessarily what I want, what Aljo wants — they have a plan. They know they Want to do something."
Another possible factor is the return of Henry Cejudo, but O'Malley said he didn't see Cejudo until he actually saw him Take the possibility seriously and confirm his comeback with a fight in the cage.
"It's possible for me to be with 'Chito'," he said. "I just don't think anyone takes Henry Cejudo seriously. I don't think anyone really cares if he comes back. Henry vs. Aljo, it's going to be a sweet fight, I'll watch it, but it's not a Money battle. Me vs. 'Chito' is a bigger battle, Me vs. Aljo is a bigger battle.
"It's hard to say that, but I just think March is a good time frame for me," O'Malley added. "I love the fight in March. If they had a big name in March, in Vegas, you'd probably see me there. "
Comment