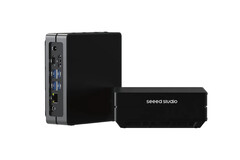 Seeed Studio announces the new reComputer mini PC. Based on NVIDIA's powerful Jetson Orin Nano and Orin NX series, the mini PC will be available later this year, starting at $199 for the Jetson Orin Nano variant.
Seeed Studio introduces the NVIDIA-based Jetson Orin Nano series and New reComputer mini PC from Orin NX System-on-Module (SoM). According to Seeed Studio, its reComputer J3010 and J3011 use the J401 carrier board, which provides the following I/Os from the Jetson Orin Nano:
1x 40-pin extension header
1x CAN bus

1x Fan Connector
1x Gigabit Ethernet
1x HDMI video output
1x M.2 M-key (NVMe)

1x M.2 E -key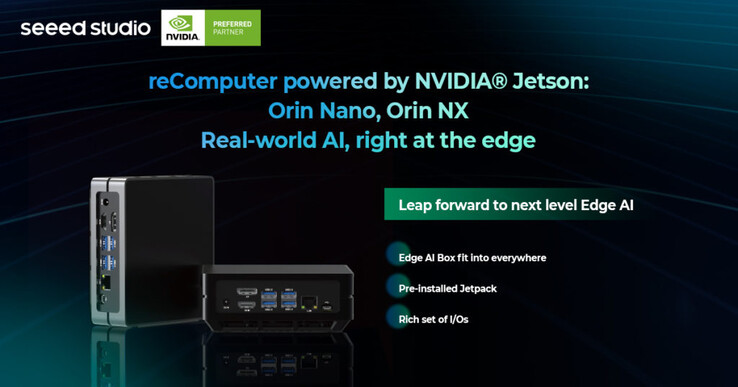 2x MIPI CSI camera input
1x Real-Clock (RTC) Module
4x USB 3.2 Type-A
1x USB 2.0 Type-C Recovery Port
As shown in the marketing image of Seeed Studio, both reComputer models are equipped with aluminum Make the case and heatsink to keep the Jetson Orin Nano in check condition. According to the company, the reComputer J3010 based on the Jetson Orin Nano 4 GB is priced at $199, and the 8 GB version is priced at over $100. Currently, the company expects to offer both models in the first quarter of 2023.
In contrast, its reComputers based on Jetson Orin NX should be Arrival in the first quarter of 2023, with a possible launch by the end of 2022 as well. For context, if you opt for the 8 GB variant and 100 TOPS of the 16 GB SoM, the Jetson Orin NX variant should deliver 70 TOPS of performance. By comparison, the 8 GB version of the Jetson Orin Nano peaked at 40 TOPS. Seeed Studio has yet to announce pricing for its Jetson Orin NX-based reComputers, although we assume they will be more expensive than their Jetson Orin Nano counterparts.