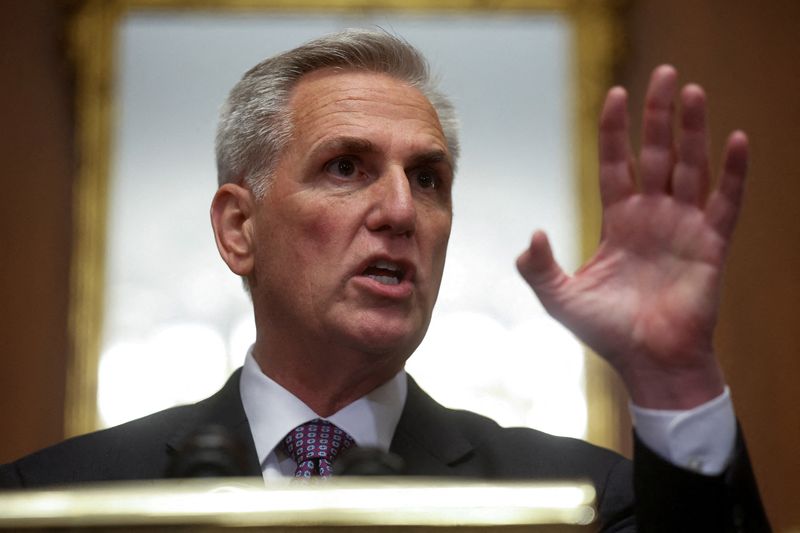 © Reuters. FILE PHOTO: U.S. House Speaker Kevin McCarthy (R-CA) speaks during a news conference after the House ratified the debt ceiling agreement
Patricia Zenger
WASHINGTON (Reuters) — The fight to raise the U.S. debt ceiling has reignited debate in Congress over funding Ukraine, with House Speaker Kevin McCarthy saying Tuesday he has no immediate plans to act
McCarthy's comments could signal a tougher path for Congress when President Joe Biden next demands more money for Ukraine. The House and Senate last approved $48 billion in aid to the Kiev government in December, when Republicans took control of the House.
The money is expected to last at least until September 30, the end of the fiscal year. Lawmakers said Biden was expected to request more funding by August or September.
The debt ceiling deal that Biden signed into law on Saturday limits national security spending through the end of the year to $886 billion through Sept. 30, 2024, which is Biden's The requested amount, but less than what defense hawks in Congress want.
After some Republicans threatened to vote against a deal to cut defense spending, Senate Democratic and Republican leaders pledged that the cap would not prevent the Senate from passing supplementary spending Legislation to provide more funding for Ukraine and the Ministry of Defense.
However, McCarthy, who negotiated a deal with Biden, said he would not automatically allow a vote on supplemental spending legislation in the Republican-led House.
is Ukraine or anywhere else. The idea of ​​someone adding to the deal after we just made it is trying to sabotage it," McCarthy told reporters at the Capitol.
Some Senate Republicans disagreed
However, some Republican senators still say they believe a supplemental spending bill is necessary.
"I firmly believe that We're going to need to supplement national defense," Senator Susan Collins, the top Republican on the Senate Appropriations Committee, told reporters.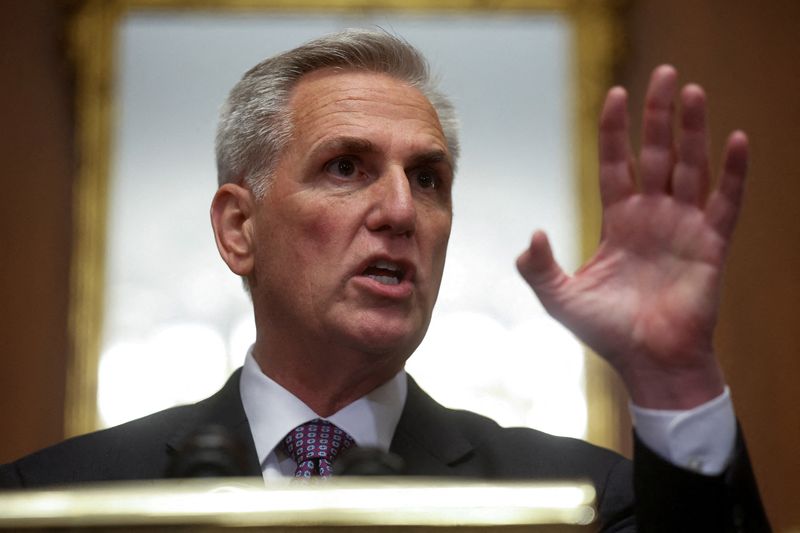 McCarthy said he supported Ukraine and helped it defeat a Russian invasion, but continued Need more information before moving forward.
"I" is not giving money for the sake of giving money. I want to see what your purpose is, what is the outcome you want to achieve What, then show me the plan and see if I think this plan really works?" he said.
House Republicans want any funding for Ukraine or other priorities through "regular order" as Congress debates and passes 12 appropriations bills lawmakers will pass this summer Committed to funding government programs for the fiscal year beginning October 1.
Overall, the House and Senate have approved more than $113 billion in military and other aid to Ukraine since Russia's February 2022 invasion. All four tranches of aid passed with strong support from both Republicans and Democrats, though all were approved with Democrats controlling both houses of the Senate.