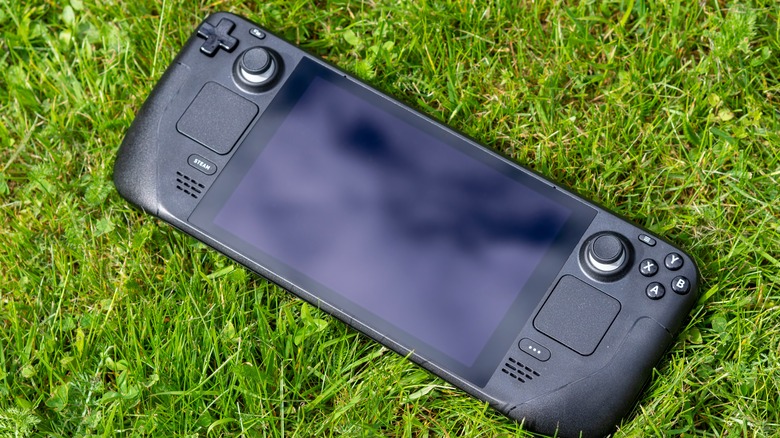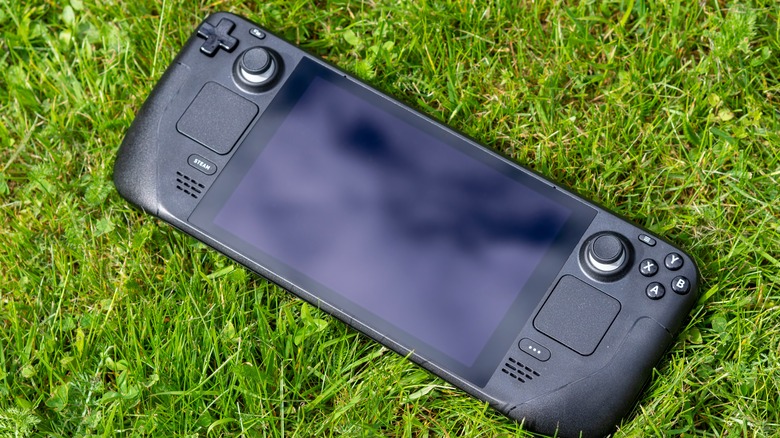 Esa Riutta/Shutterstock
The latest issue of Famitsu Weekly has some exciting rumors that It's all about Valve's much-hyped console Steam deck. This article, first shared by Video Games Chronicle, contains interviews with Valve developers that revealed the company's plans for the Steam deck. Based on the interview, one thing seems clear – we'll likely see a second-gen Steam Deck at some point in the future, and it seems like Valve already knows the improvements it wants to make.
Valve's Steam Deck launches in 2022 with much hype, but availability isn't high. Those who were quick to pre-order the device have had it for a while, but some customers are still waiting. The Famitsu Weekly interview celebrates the fact that the Steam Deck is now finally available in Asia – not in stores, mind you, but you can at least pre-order it. Valve seems eager to fix usability issues, so things may get better in the future.

Valve designer Greg Coomer who participated in the interview made it very clear . When asked if we could expect to see more versions of Steam Deck in the future, Coomer replied: "Barring major changes, there will be a next-gen Steam Deck product in the future." What does that really mean? Fortunately, we know a little.
Steam Deck 2 is not just a dream
Esa Riutta/Shutterstock
Coomer explained that Steam Deck is just an extension of Valve's core Steam platform. Steam has a lot of uses on a variety of devices, and Valve seems to want to make sure its customers can play their favorite games on the device that's best for them. Elsewhere in the interview, the console is referred to as the "current Steam deck," further corroborating what Coomer said.
A console/handheld hybrid, Valve seems to have realized some problems. These issues appear to be priorities for the company going forward. One of the main issues is its battery life, which Valve itself (and many users) find unsatisfactory. To that end, the company has made improvements, such as letting users play at a very low refresh rate (40Hz) to save battery power. Further improvements will be made, some of which may only be available on the next-gen Steam deck.
Valve wants to solve more than just battery life in the future. The company teased that the console's theme, shape and size could change in the future. More interestingly, Valve may want to turn Steam Deck into a streaming machine. How will that work? It's too early to tell, but it seems safe to start celebrating — there could be a second-generation Steam deck in the next few years.