Every Thursday, Jordan Shusterman examines one thing we've learned in each MLB division over the past week. 
AL East: Rays' bullpen remains backbone to success
As we prepare for a fifth straight postseason featuring the Rays, it's important to familiarize ourselves with the traditionally terrific Tampa Bay bullpen, albeit one that doesn't feature the same cast of characters from year to year. Let's start with the guys you might recognize from previous seasons: 
RHP Pete Fairbanks: Here's your capital-C closer for manager Kevin Cash. Outside of an uncharacteristically ugly outing vs. Baltimore recently in which he threw 39 pitches — his most in an appearance since his heroic two scoreless innings in Game 5 of the 2020 ALDS versus the Yankees — Fairbanks has been nails all year. After injuries sidetracked him for much of 2021 and the first half of 2022, the tall righty has been one of the best relievers in baseball for the past 14 months. His heater is as hellacious as ever, but it's an increased usage of a wicked slider that has him especially tough to face this year.

LHP Colin Poche: It's been a career year for the 29-year-old whose stuff may not jump off the screen but has been elite at inducing weak contact, making him an excellent lefty option late in games.

RHP Jason Adam: He established himself in a big way last year, posting a 1.56 ERA in 63.1 innings. While Adam has been more good than great in 2023, and has been on the injured list with an oblique issue for the past month, he's expected to return before the start of the postseason.

RHP Andrew Kittredge: Kevin Kiermaier's departure in free agency left Kittredge as the longest-tenured Ray. After making his 2023 debut last month following Tommy John surgery, he hasn't looked especially sharp thus far. But he's certainly someone Cash has trusted immensely in the past.
And now, the newbies:
RHP Shawn Armstrong: Armstrong contributed to the Rays' brief postseason run last year, but this version of Armstrong? The one with the lowest ERA (0.74) of any pitcher in baseball with at least 30 innings? Uh, that guy is new. There's certainly been some BABIP luck baked into Armstrong's spectacular run prevention, but he's done a great job of avoiding free passes while simultaneously garnering a ton of swings at pitches out of the strike zone; a rare and awfully effective combination for pitchers who can pull it off.
RHP Robert Stephenson: Somehow, Armstrong's microscopic ERA isn't even the most impressive statistic in this bullpen. Since being acquired in a trade from Pittsburgh in early June, Stephenson's 28.4% swinging-strike rate is so far ahead of second-place Felix Bautista (20.5%) that it's almost impossible to believe. It's true, though! Stephenson ditched his mid-80s slider for a harder cutter with the Rays and the results have followed in spectacular fashion. His 41.8% strikeout rate with Tampa Bay ranks fourth among all relievers behind only Aroldis Chapman, Fairbanks and Bautista.
LHP Jake Diekman: Normally, a 36-year-old pitcher posting a 7.94 ERA in 13 outings for a terrible team like the White Sox might indicate said pitcher is nearing the end of the road as a big leaguer. Or not! Released by Chicago in early May, the veteran lefty promptly signed with the Rays and has been fantastic, posting a 2.40 ERA in 46 appearances and yielding one of the lowest average exit velocities from opposing batters of any reliever in baseball. Because of course he has.
RHP Kevin Kelly: A Rule 5 pick from Cleveland, the 25-year-old Kelly has a funky delivery, rarely walks guys, and is especially adept at avoiding the long ball — a crucial skill when pitching the later innings of a high-stakes game.
Now you know the Rays bullpen and won't be surprised if/when your favorite team can't score against it in October. You've been warned!
AL Central: Twins' loyalty to Kepler paying off
Only Byron Buxton and Jorge Polanco have been Twins longer than 30-year-old outfielder Max Kepler, who made his MLB debut at the end of the 2015 season. His longevity with the club is surprising given his mercurial performance and how likely it seemed he was about to be shipped elsewhere. With the signing of Joey Gallo and a bunch of younger lefty bats needing playing time, Kepler's name was tossed around a ton in trade discussions this past winter. He was coming off a dismal second half on par with the Twins' collective collapse, though a lot of that could be attributed to toe and wrist injuries that he played through for the final few months of 2022. 
Still, this was the same guy who launched 36 long balls for the record-setting Bomba Squad just a few years ago, and who has long provided stellar defense in right field. Even if the 2019 power surge was the product of the juiced ball, Kepler still seemed like a solid player when deployed in the right situation. But even as his future in the Twins outfield seemed cloudier than ever, they stuck with him. And after a slow start that made many continue to question why Minnesota didn't trade him, the best version of Kepler has emerged in a big way. One of baseball's worst players after the All-Star break a year ago, Kepler has been one of the best in 2023, with a .914 OPS and 10 home runs in the second half. 
Alongside breakout rookie Royce Lewis, Kepler has been one of Minnesota's steadiest offensive contributors as the Twins push toward October. They're certainly glad they hung onto him.
AL West: Rangers. Mariners. Here we go …
I don't know if this is an intentional new feature of the balanced schedule meant to allow for the potential of especially exciting division races, but there are a handful of divisional rivals that are about to play more than half of their remaining games against each other to close out the season. The stakes range widely in these matchups, with the seven remaining Braves-Nationals showdowns meaning a good bit less for both teams than, say, the six left between Tampa Bay and Toronto. The Mets playing the Phillies seven more times looked a lot juicier back in March than it does now. Dodgers-Giants games always have some spice, but this is a far cry from 2021 where seven remaining contests between this late in the season would have had massive implications. 
Seven more games of Texas vs. Seattle, though? Now we're talking. Add in the fact that Seattle's three games at Globe Life Field this weekend and the four games at home against Texas to close out the year sandwich a three-game set with the Astros, who maintain a narrow lead atop the AL West. This final stretch for Seattle looked like a daunting if thrilling opportunity back in July — but for the division to be this close now that they're finally here? Wow. 
We've, in fact, never seen a division race this close with so few games left, and the stylistic differences between these teams is about to be on full display over the next 10 days. With the recent returns of Josh Jung and Adolis Garcia from the IL, a Rangers offense that was already plenty fearsome now better resembles the fully operational run-scoring juggernaut that was one of baseball's best lineups for the first three months of the season. The problem is that the bullpen — and even the starting rotation beyond Jordan Montgomery — has ranged from shaky at best to shockingly terrible at worst, routinely rendering the impressive offensive production worthless. Injuries have complicated things, but any semblance of stability on the mound would go a long way toward returning the Rangers to the first-place form they demonstrated for much of this year. 
Seattle, meanwhile, has relied heavily on the star power of MVP candidate Julio Rodríguez to drive the offense just enough to support a pitching staff that has done its job all season long. July and August showed that the Mariners' lineup can be a lot more than just the J-Rod Show, as Teoscar Hernández, J.P. Crawford and Cal Raleigh have each delivered big-time performances of their own along the way. Ty France and Eugenio Suarez — two stalwarts from last year's drought-busting group — have been the bigger question marks recently. On the whole, the consistency at the plate hasn't been anywhere near as good as in Texas.
Can Seattle's elite starting pitching hold down the Rangers (and Astros) enough to compensate for an offense that has gone cold against top competition far too often this season? Or can the Rangers score enough runs to make the highly volatile bullpen moot? We're about to find out. 
NL East: Phillies' bullpen hardly a source of relief
If the Rays' bullpen has become a frequent punch line in jokes hailing the success of anonymous relief aces, the Phillies' bullpen has represented the exact opposite in recent years. Fair or not, an air of extreme distrust and uneasiness shrouds practically any Philadelphia reliever as they trot in toward the mound in the late innings — even after a pennant run last October that saw several bullpen arms step up in a big way. That said, José Alvarado and Seranthony Dominguez are the lone active holdovers from last year's playoff roster, and they've had vastly different follow-up campaigns. Alvarado has continued to rack up the strikeouts as well as nearly any reliever in the game, though he's had some shakier outings in recent weeks. Dominguez, meanwhile, after being virtually untouchable last October, has scuffled considerably in 2023, rarely showing the caliber of stuff necessary to nail down late leads. 
Craig Kimbrel was the big free-agent bullpen addition, and even after making the All-Star team, he doesn't exactly inspire confidence on a nightly basis due to his perpetual command struggles. Hard-throwing lefty Gregory Soto was brought in via trade from Detroit and has disappointed, performing just enough to stick around but not nearly enough to be trusted in high-leverage situations. Michael Lorenzen was added at the deadline to help the rotation in the short-term and the bullpen later on. He made quite the first impression by throwing a no-hitter in his home debut. His ERA since that epic performance: 9.23, including a four-run, 1/3-inning outing earlier this week in Atlanta, in his first appearance out of the bullpen. No bueno.
Funny enough, the most successful addition by far has been the one they barely invested anything in. Jeff Hoffman, now nine years removed from being the No. 9 overall pick in the draft, spent nearly all of spring training with the Twins but was released at the end of March. Philly scooped him up, told him to throw his slider a bunch more than he had been, and he proceeded to become its best reliever beyond Alvarado. He's struck out a whopping 67 batters in just 49.1 innings with a stellar 2.55 ERA that the underlying metrics suggest might actually be underselling how dominant he's been.
All of which is to say: I still like a lot of the raw arm talent within this group, but I'm not particularly confident in its ability to hold up against the game's best lineups next month. These concerns are further exacerbated by the fact that Philly's starting pitching hasn't been nearly as reliable this year as it was a year ago, potentially putting more stress on the relief corps to cover even more innings than usual. That feels like a dangerous recipe. 
NL Central: Canha more than consolation prize for Brewers
Shortly after the trade deadline, reports surfaced that the Brewers were seriously discussing a trade involving Mets star slugger Pete Alonso. As we continue to ponder what those rumors mean for Alonso's future, it's also worth considering how it shook out for Milwaukee, especially as it wraps up the NL Central title. 
The notion that Alonso could be on the move was especially notable considering the dearth of impact hitters on the market. The Brewers have been desperate for a middle-of-the-order force for a while now, so it's no surprise they sought out Alonso as a primary target. When they landed veterans Carlos Santana and Mark Canha instead, questions remained whether their offense was deep enough to support their traditionally excellent pitching. While some of those concerns still seem legitimate, Canha in particular has done his part to lift this lineup in a meaningful way.
Trade discussions between teams are hardly linear, stopping and starting in various forms in the days and hours leading up to the deadline. It's hard to know for sure if Canha was the consolation prize from the Mets in Milwaukee's pursuit of the Polar Bear. No matter how it went down, Canha has provided a tremendous boost for manager Craig Counsell, with no moment bigger (so far) than his go-ahead grand slam last week against Washington.
It hasn't just been one swing, either. Canha's .977 OPS this month is top 20 in MLB and represents one of the best marks of any single month in his career. He's no Alonso, but history shows even solid players like Canha can have star-like stretches when teams call on them late in the year. 
NL West: Carroll climbs rookie wall heading into October
I wouldn't go as far as to say I was getting worried about Corbin Carroll's merely good showing since the All-Star break compared to the star-level production he demonstrated in the first half. A .789 OPS in 60 games after the break is nothing to sneeze at, especially for someone who plays good defense and stole 22 bags in that span to boot. However, September brought a few more concerning trends within Carroll's offensive profile: a sharp decline in barrel percentage, which was reflected in his slugging, and far fewer walks to balance out a slight uptick in strikeouts. He wasn't quite slumping, but he also didn't seem to be peaking at the right time, either. 
Then, just as I was starting to wonder if and when we'd see the superstar version of Carroll again this year, he delivered one of his best games of the year on Wednesday versus the Giants. He collected four hits (including a homer), scored three runs, swiped two bags and snapped what had been a season-long 12-game strikeout streak. Carroll also became the first rookie — and just the 13th player overall — in MLB history to hit 25 home runs and steal 50 bases in a single season. That's more like it. As with Seattle and J-Rod, Arizona is at its best when Carroll is doing damage at the plate and on the bases. 
There are strong complementary pieces around the 23-year-old, but the D-backs' best hope of going on a deep playoff run remains predicated on Carroll consistently producing like he did Wednesday. 
Jordan Shusterman is half of @CespedesBBQ and a baseball writer for FOX Sports. He has covered baseball for his entire adult life, most notably for MLB.com, DAZN and The Ringer. He's a Mariners fan living in the Eastern Time Zone, which means he loves a good 10 p.m. first pitch. You can follow him on Twitter @j_shusterman_. 
---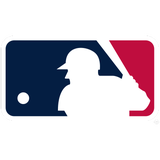 Get more from Major League Baseball Follow your favorites to get information about games, news and more
---