Businesses claim to be working to increase internal inclusion, but many young people are still uneasy about the tech industry
go through
Claire MacDonald


Business Editor
Only about a quarter of young people working in the tech industry have had a "completely positive" experience in the industry so far, according to Wiley Edge. In a survey for UK 18 to 24 In a survey of age cohorts (44% of wh om working in the tech industry) and business leaders from a variety of industries, the skills and talent provider found that while 65% of businesses said they worked hard to build their own internal culture, the 21% of young people in the industry have had a "mostly negative" experience
Tom Seymour, senior director of human resources (HR) at Wiley Edge, said: "Our findings suggest that for the majority of unhappy young tech workers, the nature of the job itself is not an issue. Instead, research Shows that many businesses are still struggling to build an inclusive, welcoming environment that is negatively impacting the well-being of their technology teams."
Young people claim to be leaving tech because of bad culture, and many employees feel more needs to be done to promote diversity in the industry.
For those who enjoyed all or part of their 28% Say they like what they're doing and find it fun, and 20% say they feel welcome by their colleagues.
but only 20% of Men said they liked their company's internal culture, while women were 22% less likely to say they liked the company culture where they worked. Women are also less likely to say they feel in tech The workplace is well supported and men are more arguably popular with their colleagues at work. Some 11% of young people believe the industry is too male-dominated. This number varies by gender, only 4% of young men say the industry is too male-dominated, compared to 19% of young women.
In terms of race, 17% of tech from black African backgrounds Industry insiders say they don't feel welcome by their colleagues They dislike their company's culture very much compared to 11% of all respondents and 22% of tech workers from Black African backgrounds.
Due to gender, ethnicity, background or neurological differences, Almost half of young people in the tech industry feel uncomfortable at work at some point.
Young people who have not yet entered the industry claim that they have Without confidence in their careers, there are still many misconceptions about what a career in tech involves as a deterrent.
Nearly 15% of young people ask those who have not yet entered the industry said they knew nothing about technical careers, with 29% not believing they had the right qualifications to work in the industry.
Women are more suspicious of the industry than men – 23% of women Think their math and science skills are not good enough for technical jobs, compared with 13% of men; 19% of women doubt they are smart enough, compared to 13% of men.
Nearly 15% of women said a lack of role models prevented them from entering the industry, while only 8% of men.
Only 5% of young people said, Lack of racial diversity hinders them from pursuing careers in tech, although this varies by ethnicity of those asked, broken down into: 9% of young adults from mixed-race backgrounds, 10% from Asian backgrounds, and almost 36% of people from black backgrounds.
Nearly a quarter of young people from black backgrounds point to the industry Lack of relevant role models.
Many businesses are trying to establish a more Inclusive culture to help increase company diversity and dispel some of these misconceptions – 65% of businesses across multiple industries are trying to build a more inclusive culture in their company through a variety of methods. Nearly 20% of business leaders say they Actually received complaints about not good enough diversity and inclusion initiatives. But 36% of business leaders say one of the reasons they're committed to diversity and inclusion in the workplace is to make their company look good, and only 23% say they're working on it because it's the right thing to do.
More than half of the companies said they had difficulty recruiting from different young people from backgrounds, although 60% said they were more likely to hire only graduates from top universities, while 64% said they found it difficult to retain underrepresented people once they joined – 27% had Young people considering leaving tech jobs say it's because they lack a sense of belonging.
Daniel, Vice President and Chief Operating Officer, Wiley Edge Daniele Grassi said in the report that while employers are looking for tech talent at a higher rate than other companies, the "current strategy" of encouraging young people to enter the tech role type is not working.
For example, Wiley Edge found that only a quarter of companies had "Exit interviews" or feedback from past employees, which show that the business hasn't given itself the opportunity to correct possible mistakes.
Seymour added: "In our experience, many Growing awareness of effective
diversity, equity and inclusion (
DE&I) strategy. However, this research shows that these values ​​do not necessarily permeate every team.
"Ensuring that the company's culture and values ​​are always reflected in senior leadership and management positions and that any misconduct is dealt with promptly and decisively, as a critical. "
Read more about IT jobs and recruitment
manufacturer honors women in software at 4th annual awards

go through: Claire MacDonald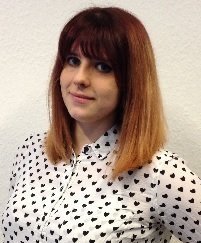 Young people leaving tech because of bad culture
After: Claire MacDonald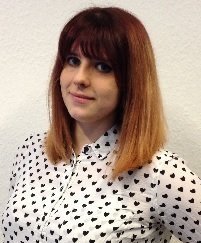 Lifelong learning is vital to the future of technologists – Jacqueline de Rojas

After: Claire MacDonald
In Tech Stories 2021 Top 10 Women in Tech and Diversity